Ex Army Telecom
Engineer


BS7671 qualified electrician
Scope of services :
My name is Michal (Michael) and I specialize in installation and repairs of small audio door intercoms.

What I do : AUDIO door intercoms 1 - 8 flats large

Where: I do cover N, NW, W, SW, SE London I DO NOT COVER CENTRAL ZONE (W1, WC, EC, SW1, SE1, SE11, E)

Supported manufacturers :

ENTRYPHONE, BELL (BSTL), VIDEX, FERMAX, BPT, SRS, FARFISA, URMET, ELVOX,
GOLMAR, BITICINO, COMELIT, TERRANEO, ACET, BITRON, STR/APT
******** Sorry but I no longer repair VIDEO intercom systems. *********

No cure no pay
-There will be no charge for my visit in case I don't know how to fix intercom or when repair exceeds maximum price.
How much will it cost.
Conditions. (really worth reading).
They will be point of reference in case of any dispute. I can not stress enough how important it is for me that clients read this section.
It is only 8 points designed to give better understanding what you can expect for your money.
Terms and conditions for Repair of Audio Intercom Systems


WORKING AREA : NW, W, SW , SE LONDON
For extra 10£ (fuel surcharge) I also cover : WOKING, ST ALBANS, HEMEL HAMPSTEAD,
AMERSHAM, HIGH WYCOMBE, MAIDENHEAD, SLOUGH, WINDSOR,
EGHAM, WOKING, LEATHERHEAD, DORKING

SORRY BUT I DO NOT COVER CENTRAL ZONE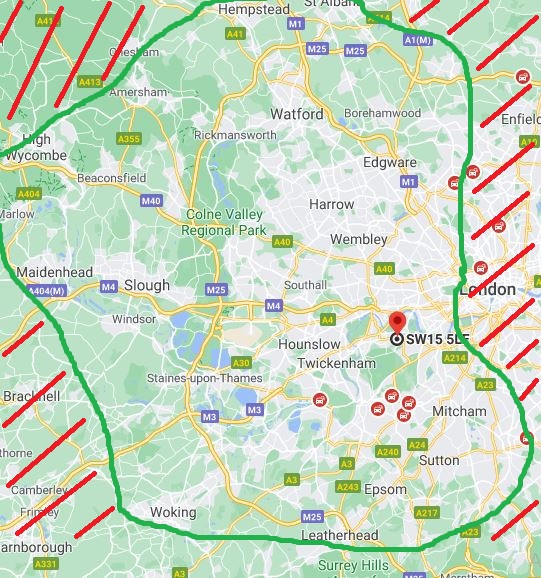 Due to excessive costs, parking restrictions and traffic I decided not to cover
Congestion Charge Zone ("Central Zone")


If you are sales rep. trying to sell your products please, please, please, please send me mail rather than calling me as I don't have enough time to have chat with every one of you guys. I know and appreciate fact that you are trying to do your job but there are simply to many of you nowdays.